Our experience, knowledge and compassion will assist you in making changes. Our goal is to inspire each client with the tools and resources to make a lasting difference.
We strive to treat every individual with dignity and respect. Upon entering our office, you will notice a clean and pleasant environment as you are greeted with warmth.
Greg has a Master's Degree in Social Work from the University of Denver and is also a Colorado Licensed Addiction Counselor. Additionally, he trained at the Denver Family Institute as a marriage and family therapist. He has been working in the addiction field since 1991 when he began working with the homeless in downtown Denver.
Dawn Adkins Schmidli
MEd, LPC
Dawn is a dedicated wife, mom, and counselor. With over 25 years in the field, she has been honored to work with thousands of groups, individuals, families, and couples. She has a Master's Degree in Professional Counseling from Oklahoma City University and is a Licensed Professional Counselor in the state of Colorado.
Some of her experience includes counseling in a residential adolescent treatment center, serving social services families and children, leading therapeutic ropes course groups, conducting in-home therapeutic services, and counseling adults in an inpatient psychiatric and chemical dependency hospital.
Dawn has been in private practice since 1996 when she began specializing in domestic violence treatment. She is a DVOMB-approved treatment provider, and has worked extensively with women dealing with domestic violence offenses, as well as victim issues.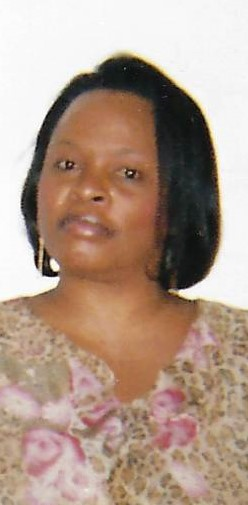 Mary began her career with an internship at Turning Point Mental Health Services in 2016. She received her Bachelor's Degree in Human Services from Metropolitan State University in Denver, while working with Turning Point.  She began facilitating her own groups at the end of her Bachelor's Degree and is now a Certified Addictions Specialist, f/k/a CAC II and  is trained in Advanced MRT.  Mary has a huge interest in client growth and transformation, as she comes with life experience that includes  many forks in the road that brought her directly to us.  Her history working in the community through various church and university organizations has helped to grow her current perspectives that help our clients to gain insight and work toward new choices in their lives. Mary currently works with a several groups that include DUI Level II Education & Therapy, MRT, Cognitive Restructuring and Parenting. She also offers individual sessions.
Rick Thompson MSW, CAC II
Rick recently graduated with his Master of Social Work from Metropolitan State University of Denver. He first came to Turning Point as an intern, and he states that he feels very fortunate to work with the other professionals and the clients at Turning Point. He lives in Denver with his dog, Morty, and on most days you can find them at the dog park or on a walk in the city or the mountains.
After retiring from the Navy and Navy Reserves, and then pursuing a traditional corporate path, Jennifer decided to follow a passion. Enrolling in the CU Denver graduate school she graduated with a Masters Degree in Counseling and Counselor Education in 2010. Since earning her Masters degree, Jennifer has worked primarily as a DV Treatment Provider and Substance Abuse Counselor and Therapist.
Each year, Turning Point Mental Health Services forms an intern team from various universities in Denver and across the nation, including the University of Denver, University of Southern California, Metropolitan State University, and the University of Colorado Denver.
Interns have key roles in the agency, co-facilitating groups and providing essential clinical support. Our interns gain practical experience through co-facilitating groups as well as observing intakes and evaluations. In addition, master's and doctoral-level interns provide essential free or low-cost counseling to existing clients.
If you are interested in applying for an internship position, please contact [email protected].